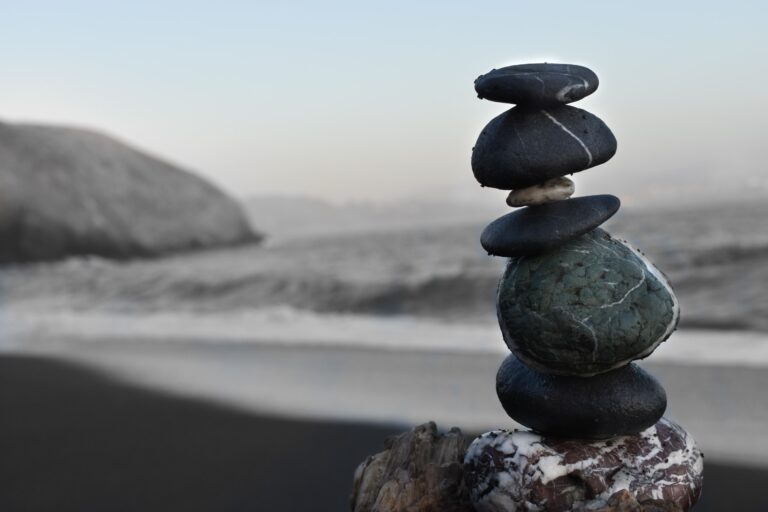 Getting Started:
Each yoga session is scheduled for 75 minutes and consists of a brief introduction or check-in, a 60 minute yoga flow, and a 10 minute guided meditation to close out the session.
For couples yoga, our Yoga Therapy sessions are offered in person at our Cary location. For individuals, we strongly encourage in person yoga therapy; however virtual options are available upon your request.
Cost:
We offer single sessions as well as packages of 4 sessions. For a single 75 minute session, the cost is $80 for individual yoga, and $100 for couples yoga. For a 4-pack, the cost is $270 for individual yoga and $350 for couples yoga.
Currently, insurance companies do not reimburse for yoga therapy. While we will pay special attention to your symptoms and yoga goals, yoga therapy is not medical treatment. Should you have an HSA/FSA account that covers yoga, we are able to accept those forms of payment and will provide you with documentation/receipts upon your request.
What is Yoga Therapy?
Yoga is a practice that incorporates mind, body, and spirit; in Sanskrit, Yoga translates to yoke, which is represented by the mind and body being yoked equally. Yoga therapy can be a transformational and self-empowering process for the client and promotes self-nurturance and overall well-being. Yoga therapy can be used to address physical and mental health symptoms by using Yoga asanas (postures), pranayama (breathwork), relaxation techniques, and meditation. Yoga therapy is beneficial for those struggling with anxiety, depression, PTSD, intimacy repair and overall mind-body disconnection. Yoga therapy helps reduce symptoms, increase vitality, and fosters a positive mindset.
At Family Solutions and Wellness Center, Yoga therapy sessions are provided by Ca'ren Hudson, LMFTA, RYT-200. Ca'ren utilizes Trauma Sensitive Yoga, Gentle Yoga, and Sensual Yoga. Ca'ren will work closely with each client, tailoring each session to their individual needs and providing them with the proper foundation to foster an in-home practice of their own.
What to expect from a yoga therapy session:
During the first session, Ca'ren will discuss the client's unique needs and come up with a preliminary plan of treatment that will help the client build a strong practice at home, even if the client is coming in for a single session. Ca'ren generally recommends 3-6 sessions to begin with, which will ensure that the client is following proper safety practices in their postures and provides ample space for the client to ask any questions and make any adjustments as needed. Remember, Yoga is about empowerment, so Ca'ren works diligently with clients to help them develop a strong practice at home to continue their healing even after sessions have ended.
Yoga therapy sessions will typically consist of multiple parts, with the teacher providing space to process anything that has come up in the client's personal practice and incorporating guided meditation and breathwork when necessary. Yoga meets each person where they are at, so Ca'ren will offer various modifications and encouraging language that promotes a sense of empowerment and aids each client to embody the expression of the pose that feels best in their body.
Ca'ren provides each client with the space to gently bring their awareness to the present moment, thus promoting the mind-body relationship that is often disrupted in individuals who have experienced trauma. Ca'ren practices alongside each client and provides the option for touch and assists if desired by the client.
What is couples yoga?
Couples yoga can be a beautiful practice that strengthens, unites, and fosters a deep connection between each partner. The yoga session begins with Ca'ren sitting down with the couple and reviewing their intake paperwork, learning more about what each partner wants to obtain from their session(s). Once a plan is established, Ca'ren will lead the couple into a series of asanas that can help bring awareness to concepts that couples may struggle with like intimacy, trust, reliability, vulnerability, and communication. A series of couples yoga sessions is a great way to supplement and integrate the work being done in talk-therapy sessions.
Private Yoga Sessions:
One on one yoga sessions are a great way to tend to mental and physical wellness. Together, we will customize our sessions to meet your mind-body goals. Yoga can be a wonderful supplemental service for those struggling with anxiety, depression, trauma, and intimacy concerns.
For those who are active in talk therapy, your provider may fill out a form that provides information for desired session focus so that our yoga services can support your current treatment goals. Upon signing an Authorization to Release Information, Ca'ren can closely consult with your therapist so that we can collaborate and align our services.