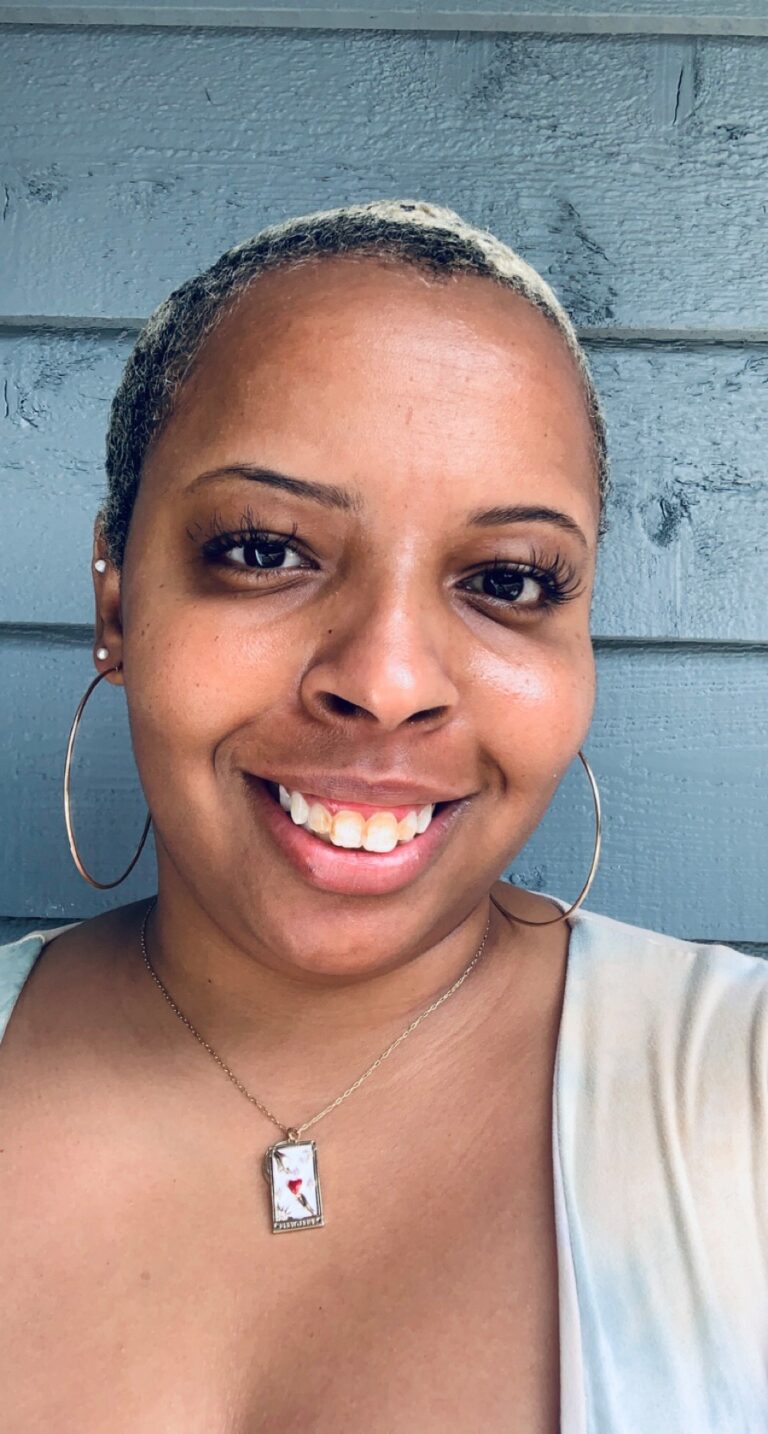 Ca'ren is Licensed Marriage and Family Therapy Associate providing telehealth and in-person therapy for individuals, couples and families in North Carolina. Born and raised in Baltimore, MD, Ca'ren found her way down south by attending North Carolina A&T State University where she received her B.A in Psychology and a M.A. in Marriage and Family Therapy from Pfeiffer University.
Ca'ren works with family of origin exploration, cultural influence, high conflict couples, life transitions, communication struggles, mismatched libidos, delayed or difficulty with orgasm, premature ejaculation, and affair recovery. When relational and life satisfaction waivers, Ca'ren supports individuals, couples, and families in improving their relational health, sense of self, and communication dynamics.  Ca'ren prides herself in helping her clients explore how our individual cultural backgrounds have a large influence in how we view ourselves and how we believe other's view us. With a focus in couples and sex therapy, Ca'ren utilizes a systemic framework to helping couples understand how various life stressors can impact their communication and connection on the physical, emotional, mental and spiritual levels.
Ca'ren uses a holistic and integrative approach, pulling from Attachment-based theory, Experiential Therapy, and Emotionally Focused Therapy to assist her clients in processing their past, while advocating for them to walk their life path in the most authentic version of themselves. With her training as a yoga teacher (RYT-200), Ca'ren has the ability to incorporate postures that can help highly disconnected couples find a safe space to cultivate the connection they have been searching for. When requested, Ca'ren also provides personalized yoga sessions for couples that will aid in increasing mindful touch, sensuality, and playfulness in the relationship.
Through her experience as a Black woman, Ca'ren fully comprehends the difficulties in navigating the intersectionality we all have in different aspects of our lives and her goal is to help her clients discover and embrace the multiple parts that make us whole.
Ca'ren is a foodie who enjoys trying new recipes and eating her way through different cities. A Baltimore native, she loves nothing more than a dozen (or two) of freshly steamed blue crabs. When she isn't seeing clients, Ca'ren enjoys spending time in nature and hiking, where she gets a chance to reconnect and talk to the trees.