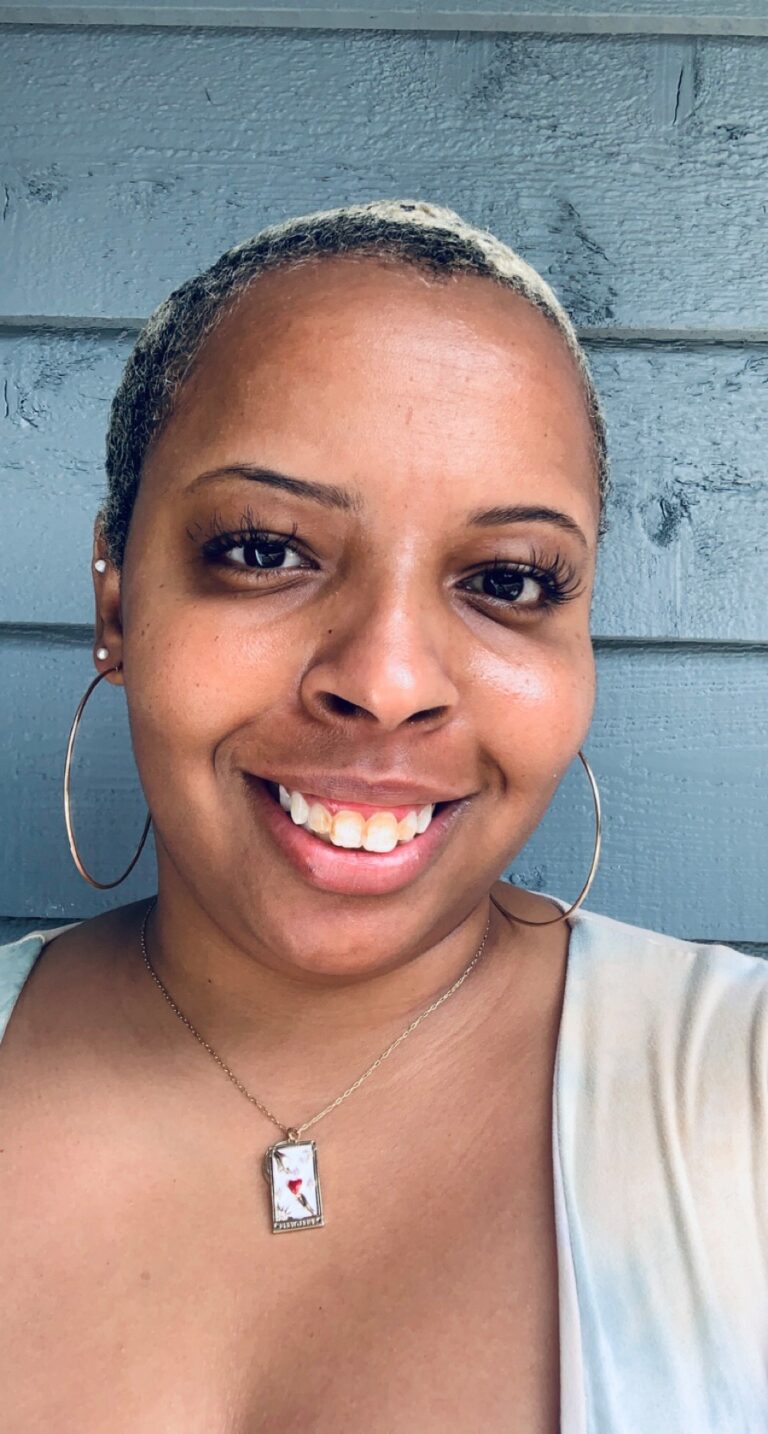 Ca'ren is a Licensed Marriage and Family Therapist Associate who focuses on helping individuals and couples explore the most authentic & connected versions of themselves through various modalities like therapy, energy healing, human design & astrology readings, yoga, and workshops. Ca'ren works from a soul-centered approach in which she cultivates a safe space for metamorphosis and transformation to occur. She utilizes a holistic and integrative approach that encourages clients to get to know themselves in new ways, allowing clients to fully embody all that they are.
The physical realm we currently live in is constantly requiring us to shed old layers of ourselves & start new; however, this change process can not only be uncomfortable, but it can cause a disconnect within ourselves as well. Ca'ren fully comprehends the difficulties in navigating the intersectionality we all have in different aspects of our lives and her goal is to help her clients discover and embrace the multiple parts that make us whole.
Ca'ren specializes in couples and sex therapy, with a focus on sensual reconnection and intimacy repair. She pulls from Attachment-based theory, Experiential Therapy, and Emotionally Focused Therapy to assist her clients in processing their past, while advocating for them to walk their life path in the truest version of themselves. Ca'ren utilizes a systemic framework to help couples and individuals understand how various life stressors can impact their communication and connection on the physical, emotional, mental, and spiritual levels.
When requested, Ca'ren is also able to integrate non-traditional forms of healing like incorporating and discussing ancestral veneration, using oracle or tarot in sessions, or using human design or astrology to help clients better understand the patterns of their lives and relationships. Ca'ren is a foodie who enjoys trying new recipes and eating her way through different cities. A Baltimore native, she loves nothing more than a dozen (or two) freshly steamed blue crabs. When she isn't seeing clients, Ca'ren enjoys spending time in nature and hiking, where she gets a chance to reconnect and talk to the trees.