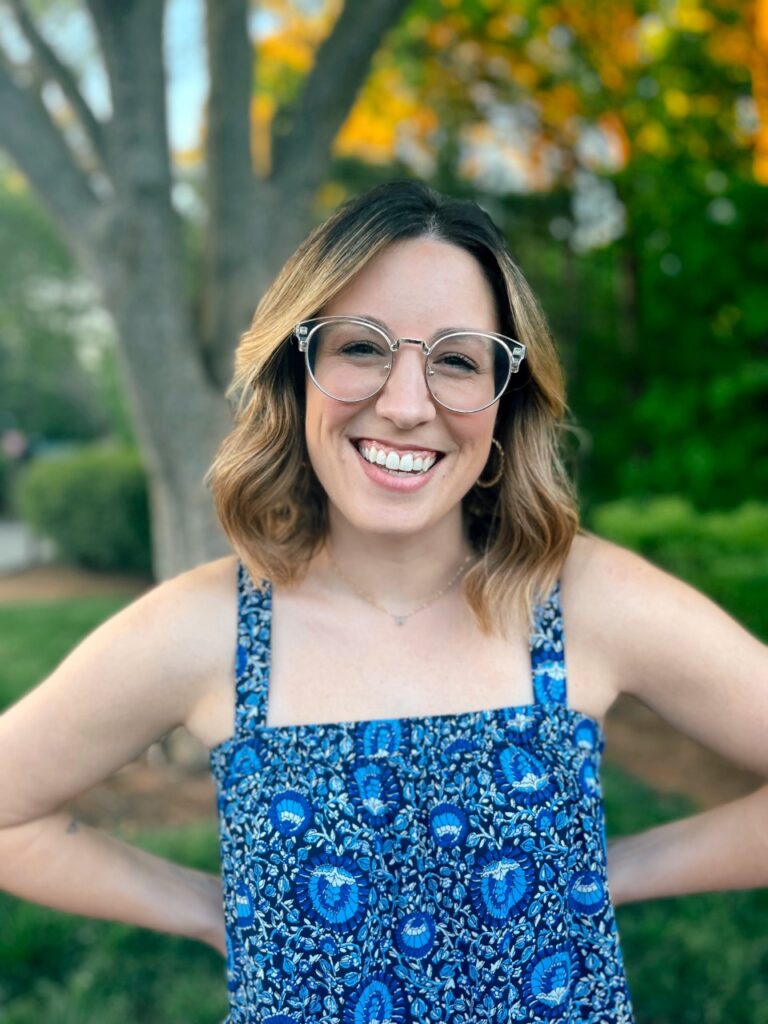 Claire is a Licensed Marriage and Family Therapist (LMFT) and graduated from East Carolina University with a master's degree in marriage and family therapy. Claire helps individuals and couples overcome obstacles such as adult ADHD, anxiety, difficulty with life transitions or finding a purpose in life, lack of connection in relationships, and relationship conflict.
Claire is passionate about working with couples and assisting them using a systemic, compassionate, and collaborative approach to therapy. Claire uses attachment theory, the emotionally focused therapy model, and methods from the Gottman Institute to help couples identify negative patterns in their relationship and address underlying, painful emotions that are holding them back from having a secure and authentic connection. Claire explores communication problems and lack of connection while helping couples increase satisfaction, warmth and fun in their relationship. Claire collaborates with couples in a way that encourages vulnerability and connection, and educates partners of healthier ways to communicate and express needs.
Living as a neurodivergent person in a neurotypical world can be lonely and painful. You may feel like you have what it takes to be successful, you just don't know how to access the skills. Claire can assist you in embracing your uniqueness and working with, not against, the way your brain functions. Those with ADHD or on the autism spectrum are not broken, they are different. Meaning they function and experience the world in a way that is viewed other than "normal."
ADHD has specific impacts on relationships and can leave both partners feeling isolated, misunderstood and resentful. Claire can help you regain confidence to handle your differences by building your toolbox for managing neurodiversity in your relationship and increasing acceptance of yourself and each other.
Everyone is climbing their own unique mountain, and Claire is here to help you observe and explore the obstacles keeping you from your goals. Vulnerability and connection are powerful tools for healing. By working together, Claire can help build new tools and connect you with yourself and your emotions so you can confidently reach your potential. 
Claire creates safety and trust with clients through empathy and a judgement free environment. She has had extensive training in issues surrounding diversity and sexuality and makes creating a safe space for all clients a priority. Claire has experience working with BIPOC and LGBTQ+ populations.