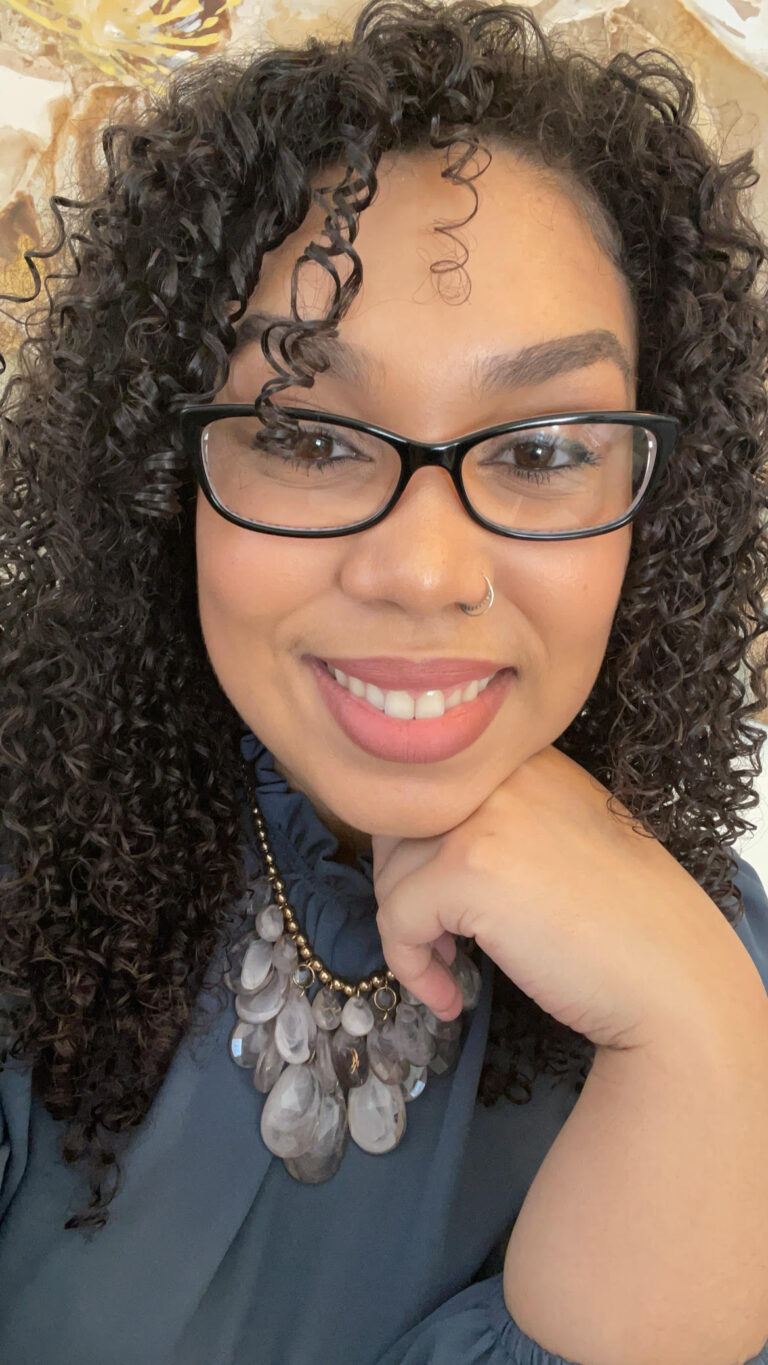 Desire'e is a Licensed Marriage and Family Therapist (LMFT) who provides telehealth counseling to individuals, couples and families throughout the state of North Carolina. As a Bicoastal transplant from the Pacific Northwest, Desire'e received her Bachelor of Arts Degree in Psychology from the University of North Carolina at Greensboro, and her Master of Arts Degree in Marriage, Couple, and Family Therapy from Lewis and Clark College in Portland, Oregon.
Desire'e specializes in working with adolescent and adult individuals, as well as couples and families. Specifically, Desire'e enjoys supporting couples through difficult times involving separation/divorce, infidelity, adjustment to parenthood, grief/loss, difficulty with extended family discord, marital disconnect, blended family struggles, and working with childhood/past trauma that is impacting current relational functioning. Her work with individuals includes addressing complex trauma, anxiety, depression, social anxiety/phobias, grief/loss, challenges with faith/religious beliefs, and racial identity stressors. 
Desire'e's work with teens (ages 14-17) includes addressing anxiety, depression, life/school adjustments, non-suicidal self harm (i.e. cutting), and launching/adjusting to college and young adulthood. When working with families, Desire'e is passionate about helping heal family divides, foster closer relationships, and attune to parenting difficulties. 
As a Marriage and Family Therapist, Desire'e works from a systemic framework. This means, she looks at the whole person— the uniquely layered elements that makes someone who they are. As a BIPOC therapist, she works with clients to explore intergenerational patterns. Her clinical lens comes from the notion that our ancestors' worldviews, traumas, and resilience inform our own ways of being in the world. By utilizing techniques that allow clients to "connect the dots", she will support them in the process of building meaning around the strengths that feel most empowering and highlight new insights about the narratives that no longer do.
Desire'e takes a collaborate stance in the counseling room and leans on Motivational Interviewing, Cognitive Behavioral Therapy, Attachment-focused therapy, skill development, and trauma focused techniques to aid her clients in fostering personal and relational well-being. Desire'e is strength-based with a goal of helping clients cultivate their voice within and creating a space for clients to walk away feeling empowered; ready take the next step towards a more fulfilling relationship with others, themselves, and their life.